Local Interest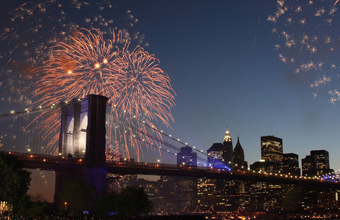 Enjoy your stay with us even more by checking out some of the most popular area points of interest and local area events happening in or near Long Island City. Chase the links to explore the local region even more.
Local Events Worth Considering:
June 10, 2015
Museum Mile Festival
The Museum Mile stretch of Fifth Avenue offers the city's biggest free block party and admission to eight NYC museums, including the Metropolitan Museum of Art and the Guggenheim.
June 18-28, 2015
2015 River to River Fest
For 11 days, this annual NYC festival features a number of music, dance, theatre, and visual-arts performances to various venues, like Rockefeller Park and Governors Island. Performance times vary date and location.
July 4, 2015
2015 Macy's 4th of July Fireworks
Celebrate our nation's independence in the Big Apple with a dazzling fireworks show, lighting up the skies along the East River and Brooklyn Bridge. The event is free. Start time is TBA.
July 23 – August 23, 2015
2015 Shakespeare in the Park
Dedicated professionals perform the Shakesparean class, "Cymbeline," at Delacrote Theater in New York City. Tickets are free, show times vary by day.
August 8-24, 2015
2015 New York International Fringe Festival
This festival features two weeks of eclectic performances – including musicals, experimental pieces, classical revivals, and more – at various venues in the Lower east Side and East Village. Show times vary by date and location.
August 14 & 15, 2015
2015 Tap+Cork Brooklyn Beer & Wine Fest
Sample some of the finest handcrafted beers and wines New York City has to offer at the Brooklyn Beer & Wine Fest, hosted at Restoration Plaza.
August 21-23, 2015
2015 Charlie Park Jazz Festival
Celebrate all things "cool" during this three-day festival, held at Marcus Garvey Park and Tompkins Square Park. The festival includes performances dedicated to jazz pioneer Charlie Park.